We value our Pet Parents feedback! Here are some comments they have provided regarding our service.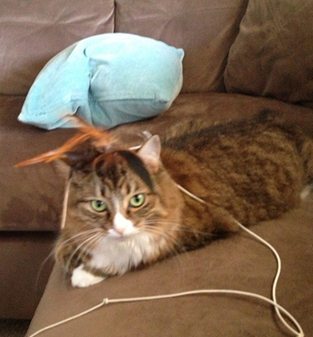 Jo Ellen has been amazing with our cat, Purscha. She was able to get her to come out from under the bed when she was shy and unwilling to let anyone see her. Jo Ellen has been there for us in last minute situations, as well as willing to work with us on different dates when we didn't know exactly what we wanted. She has always been professional and a pleasure to work with. We look forward to her looking after our new puppy, Paeris!
Heather Ford & Rayleen Hepner
Newark, CA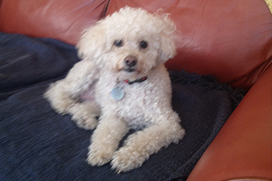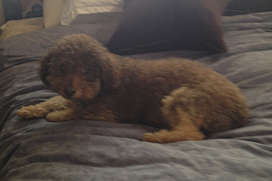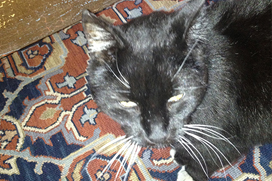 My dogs Mini & Cooper, and cat Patch all love JoEllen, they liked her from the first time they met. It's a relief that we can go away and know our little ones are well cared for. They get their walks, food and fun!
I have used JoEllen for the past 2 years, and will continue for however long we have our little ones. I have and would highly recommend her to anyone needing pet care. Also she stays at the house, but you wouldn't know it, everything was totally cleaned up!
Joan from Morgan Hill
One Happy Chance singing I Love You
Auntie Jo
"JoEllen was referred by a trusted friend for dog care, she stayed at my home on 3 occasions and took great care of my 12 year old Jack Russell Terrier and he is a handful. She exceeded my expectations as to how well she got along with my dog. I feel very comfortable having JoEllen take care of my dog and have no worries while I'm away. Thank you JoEllen!"
Lance R. Steil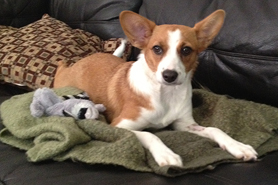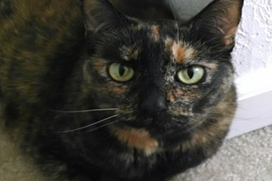 "JoEllen is a very friendly, accommodating, knowledgeable and versatile pet sitter with more than reasonable rates. She cares for your pet or pets in a variety of ways which includes walks, play time, making sure if there are medications and special diets that those taken care of with the greatest of care as if the pets were her own. Another bonus of her pet sitting services is that she can stay at your home for multiple days, over night or just simply arrive at scheduled check ins at set times discussed. JoEllen has been wonderful for our dog Rosie and our cat Lulu who always look forward to seeing her when she arrives. I would recommend JoEllen to anyone especially to anyone who is thinking about taking their pet to a boarding house."
Tim & April from Campbell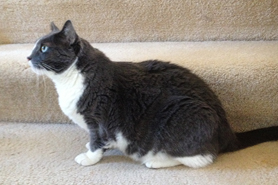 "Paw Prints Pet Care provides a great service. I can go away and know that my cat is in good hands. Extra special are the text messages I get while I am away keeping me up to date. I highly recommend this service."
Elise in Milpitas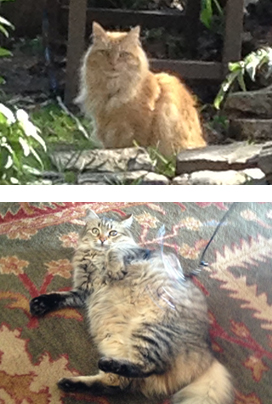 Jo Ellen is the best pet/house sitter I have ever had! Paw Prints Pet care is always professional, respectful and I love the daily pictures with updates. No matter if I'm gone for the weekend or a week, my cats do not miss me. I come home to two very happy brushed and cared for cat's. Also my house look better then when I left it.
Thank You so much!
JJ in San Francisco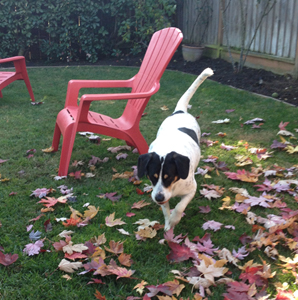 "I have known Jo Ellen for many years as we worked together. I knew she liked animals but never imagined how she Loved animals. Her and my dog Beau bonded right away. Beau already knew before I did that she would be a friend. While we were gone, Jo Ellen texted me almost every day with pictures of Beau playing. She would email me to give me updates on our well he was eating and telling me about the long walks she had taken with him. I never had to worry about him and able to enjoy my vacation. Jo Ellen spent the night at our house and when I returned it was spic and span like I had left it."
Cathy in Menlo Park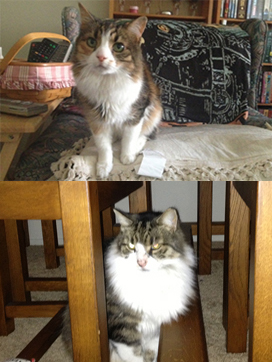 "I've used Jo Ellen as a pet sitter since my two cats and I returned from England in September 2012. She picked up the cats at the airport and transported them to their long-stay "hotel". She helped me bring them home when I found a place to live, helped me take them to the vet for their first checkup, and has done a lot of cat sitting for me since then. She does the obvious things, like checking food and water and cleaning the litter box, but she also changes out their catnip toys (and leaves the old ones in the catnip jar to "recharge"). She always spends a great deal of time each day with the cats, and gives me daily updates via text — occasionally with photos! She knows their personalities, plays with them, and tries to make even the shy one feel like he's safe with her. I highly recommend Jo Ellen as a pet sitter."
Anne in Los Altos CA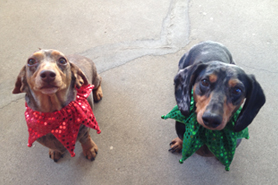 "If you're looking for loving compassionate, competent and convenient care for your pet children, Paw Prints Pet Care should be your #1 choice. I've worked with JoEllen and the company for 3 years now and couldn't be more satisfied. They are professional, reliable, knowledgeable, careful and totally engaged with my pups. I don't have to worry when I know that Paw Prints Pet Care is taking care of my "furry kids."
Elizabeth from Fremont