---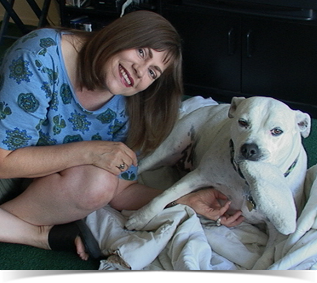 Working with pets was always the dream job for lifelong pet owner Jo Ellen Haniford. Her pets were dogs and cats, one of which had several special needs. She knew that this experience was not enough to make that dream a reality. So after working in many different fields, all involving world-class customer service, sales and marketing, Jo Ellen felt it was time to put her plan into action. Her plan included professional pet care training and management for a nationally recognized pet hotel group. She was pet safety trained and certified for pet care after completing a comprehensive program. During this time she managed a staff of 30 pet caretakers, and would at times look after as many as 150 pets at a time. It was a demanding and challenging job, but so very rewarding. Pet people are the best, and they demand the best for their pet families. After several years and thousands of hours of experience, it was time for Jo Ellen to create her niche. Paw Prints Pet Care officially became a reality in 2013. It is our desire to provide personalized pet care services to meet the needs of your beloved pets.

---
---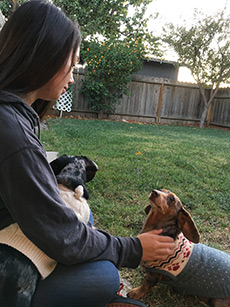 Lisa Jacuzzi has been a member of the Paw Prints pet sitter's family for over two years. Her calm demeanor and deep love for all pets has made her an excellent addition to our group. She is currently studying to become a vet tech, which adds to her current experience as a past shelter volunteer.
---
---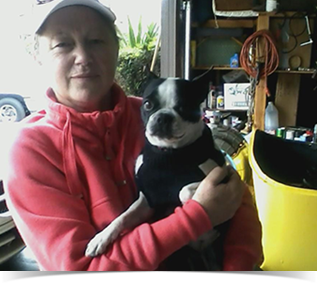 Lisa Wallace is a life-long SF Bay Area resident. I have known Lisa for over 20 years, and value her as a friend and Associate of Paw Prints Pet Care. Lisa loves pets and has had many of her own. She is a welcome addition to the Paw Prints Pet Care team. One of Lisa's many talents is as Certified Massage Therapist for 27 years. So not only will Lisa provide the best care for your pets, she can also provide a pet massage if you request it, for an additional charge!
---
---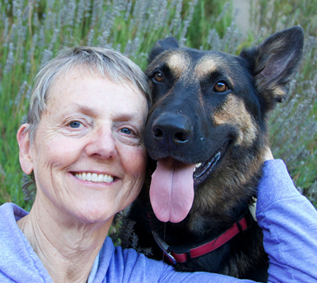 Vaiva Pazemenas has had pets throughtout her life. She has been working in pet care professionally for several years. She can handle all types of pets, including horses. Vaiva especially loves to care for senior and special needs pets. We are happy that Vaiva will share her expertise with Paw Prints Pet Care clients.
*In-person consultation is required. There is a $25 consultation fee which will be credited to your service bill when you schedule your service with us.