Our pet caregivers are bonded and insured, and will provide your pets with the love and attention they need while you are away. We can create a plan that works for your pet family. During our in person consultation* to meet you and your pet, we will answer any questions you may have, provide our pet care documents that you will fill out, and pick up a key. At this time, we will discuss rates for the services requested, and be sure that we each feel that Paw Prints Pet Care is the right fit for your pet family. Payment for services is due at the time the service begins. We reserve the right to deny service to aggressive or uncontrollable pets, since in these situations, we would not be able to care adequately for them when their family is away.
---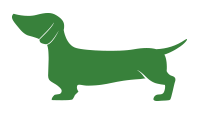 Pet Visits: Pet caretaker will visit twice a day to feed, walk, play and love. $60 per day
Pet Sitting: Pet caretaker will stay at the pet's house while the family is away $75 per overnight. Pet will be fed, walked, played with, and loved.
$38 half day for one walk and feeding.


Caretaker will also collect mail and put out trash.

Dog Walking: If you simply want your pup to have regular exercise we can


help!

We walk your dog on-leash only and not in groups.

» 15-minute potty break $15 per walk

» 30-minute exercise walk $30 per walk

» 45-minute walk and play* $40 per walk

Medication fee for dogs or cats: $5-$10 per day per pet.

* play done in your enclosed property with pet's toys
---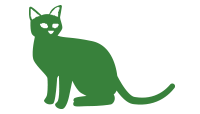 Cat Visit: Pet caretaker will visit, feed, scoop litter box , and play with your cat feline friend(s)



$25 per visit

Cat Sitting: Pet caretaker stays at kitty's house as well as feeding, scooping, and playing overnight

$50 per visit
Medication fee for dogs or cats: $5 - $10 per day per pet.
---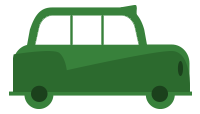 » Let us take your pet to the groomer or vet. $25 per hour
Ask about our Multiple Pet Discount! If you have other pets, not canine or feline, let's discuss your needs.
Holiday Rates apply for Thanksgiving Week (Nov. 24-30),
Christmas Week (Dec. 22-30), and New Years(Dec.31-Jan.2) An additional $5 a day
will apply to all rates for these dates.