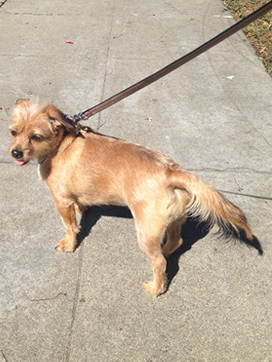 September Pets Of the Month are housemates Sydney, a 1 1/2 yr. old Border Terrier mix and Ally a Senior Domestic Shorthair Tabby.
Sydney is a busy girl all day long. She likes to take her walks and nap afterwards on her bed in the bay window or outside in the sun. She loves to play with her toys and is an excellent retriever. Sydney is a fearless guard dog despite her diminuitive size. She sits nicely for her treats, and loves her selection of rawhide chews.
Ally is a sweet kitty who loves to chat. She is clearly the one in charge here. Her favorite pastime is to stroll in the sunshine in the back yard. She is the Queen of Catnaps, and has numerous comfy spots throughout the house to enjoy them.